Rock face consolidation
We were among the very first in Italy to specialize in prevention, consolidation and the safety of the territory and its people.
We were the
pioneers
of rock consolidation in Italy, and that's what we continue to be now.
With 30 years of 'experience in action', we are the leader in our country in the consolidation of rock elements on landslides or steep slopes.
We specialize in reclamation, consolidation, and foundation works. We can guarantee top quality thanks to a great team – which includes expert rock climbers, among the best in Italy – a thorough knowledge of the techniques and environments, as well as state-of-the-art equipment.
Over the years we took part in important naturalistic engineering projects, in collaboration with geologists and engineering companies of proven ability and professionalism.
We are constantly engaged in the prevention and management of natural disasters, in the protection of the landscape as well as in hydrogeological risk mitigation, in some cases by recognizing and anticipating risky situations and significantly limiting their impact.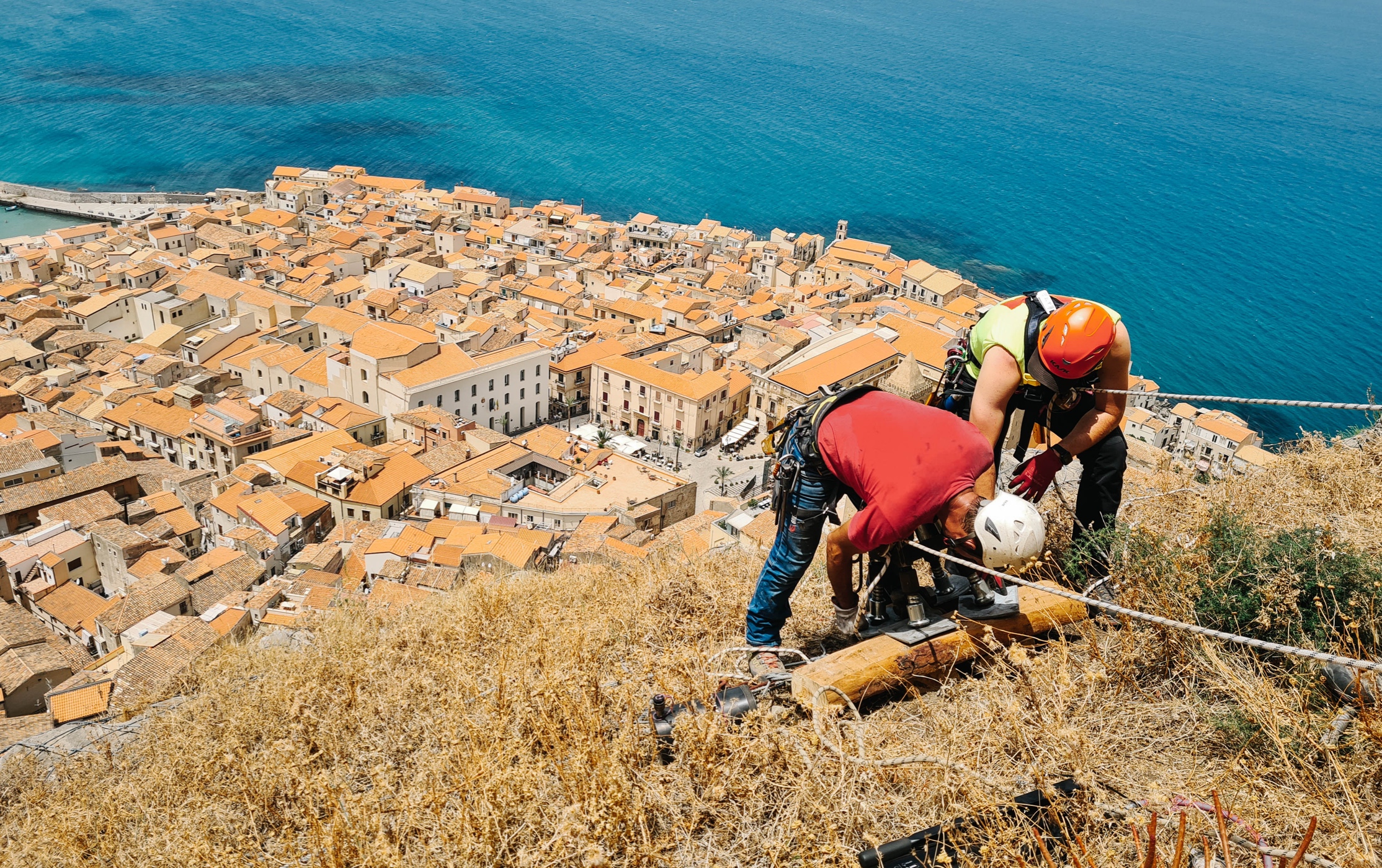 Services in action
Our experience allows us to work with speed and precision, even in the most extreme conditions. Thanks to tried-and-tested techniques and to the best containment and prevention solutions, we are true guardian angels, ensuring the safety of the territory and its people.
Surveys, inspections, intervention plans, and tests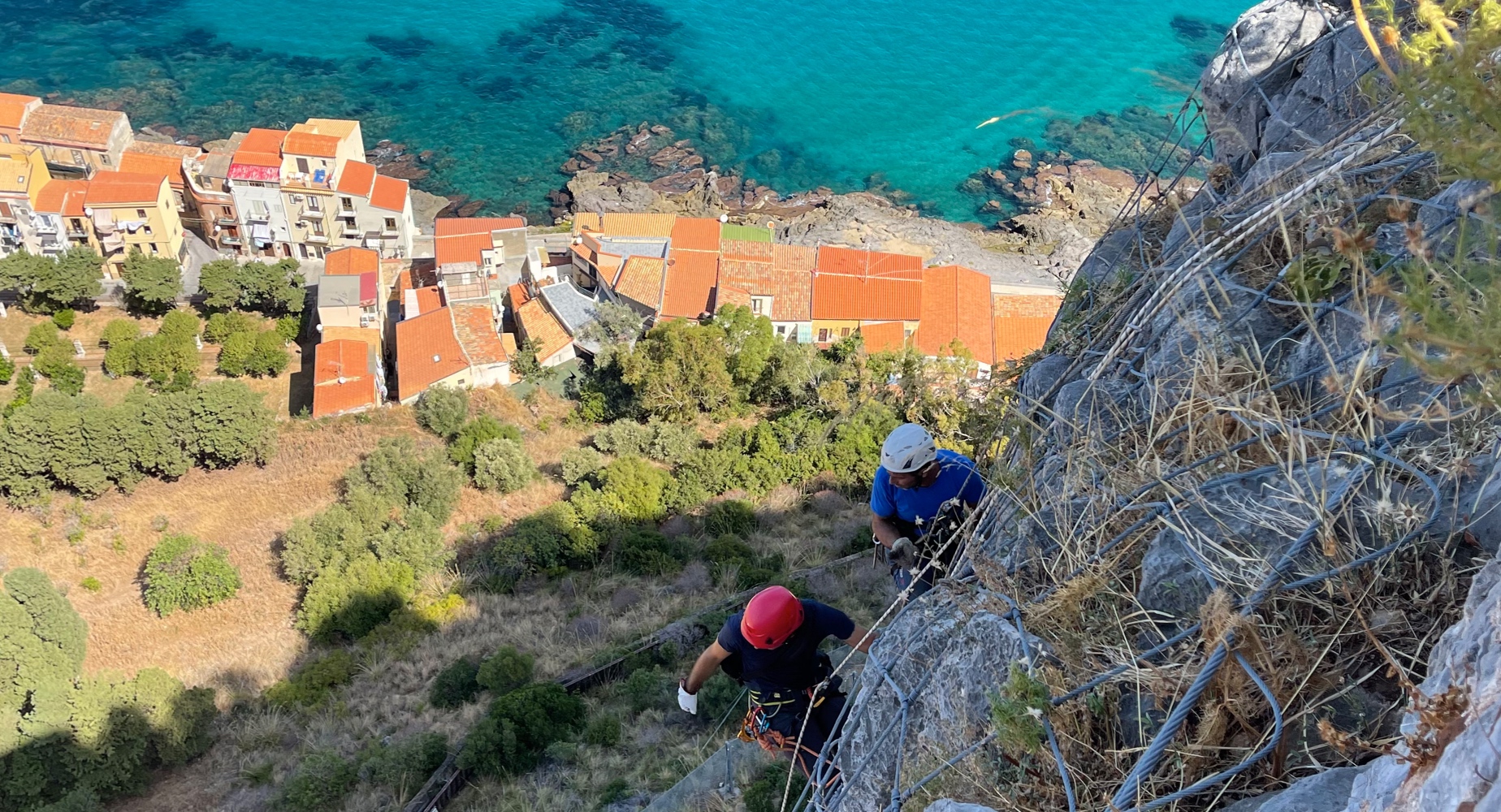 Surveys are always carried out through on-site inspections and supported by the best technology: helicopters, drones, Internet of Things systems.
Thanks to our 30-year experience, we can provide a clear description of the rock face conditions and suggest the most suitable preventive interventions.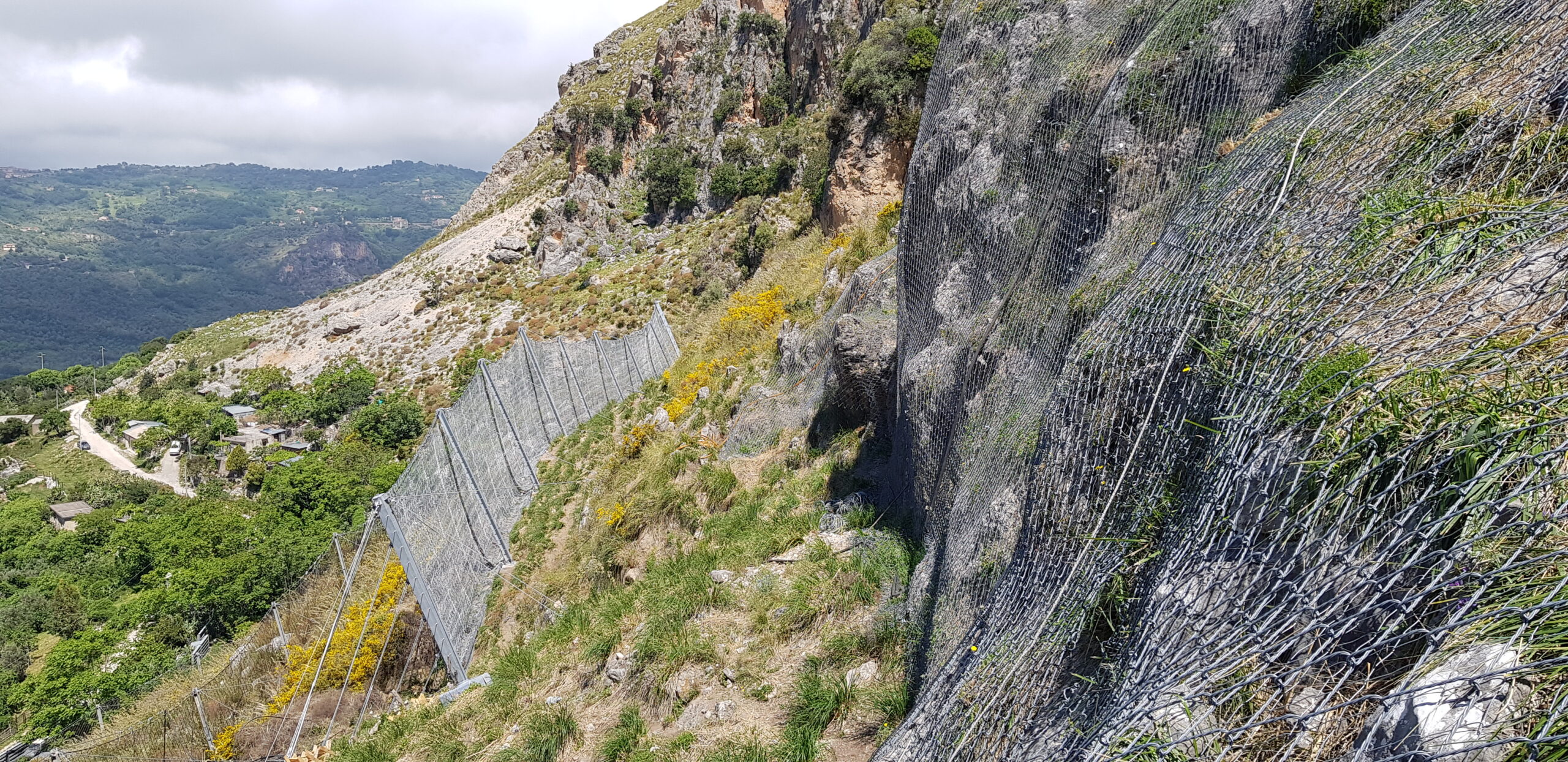 We handle light and heavy scaling, deforestation-weeding, fixing of poles, micropiles, and drainage, as well as controlled demolitions. The works are carried out by expert rock climbers and qualified technicians, in conditions of complete safety.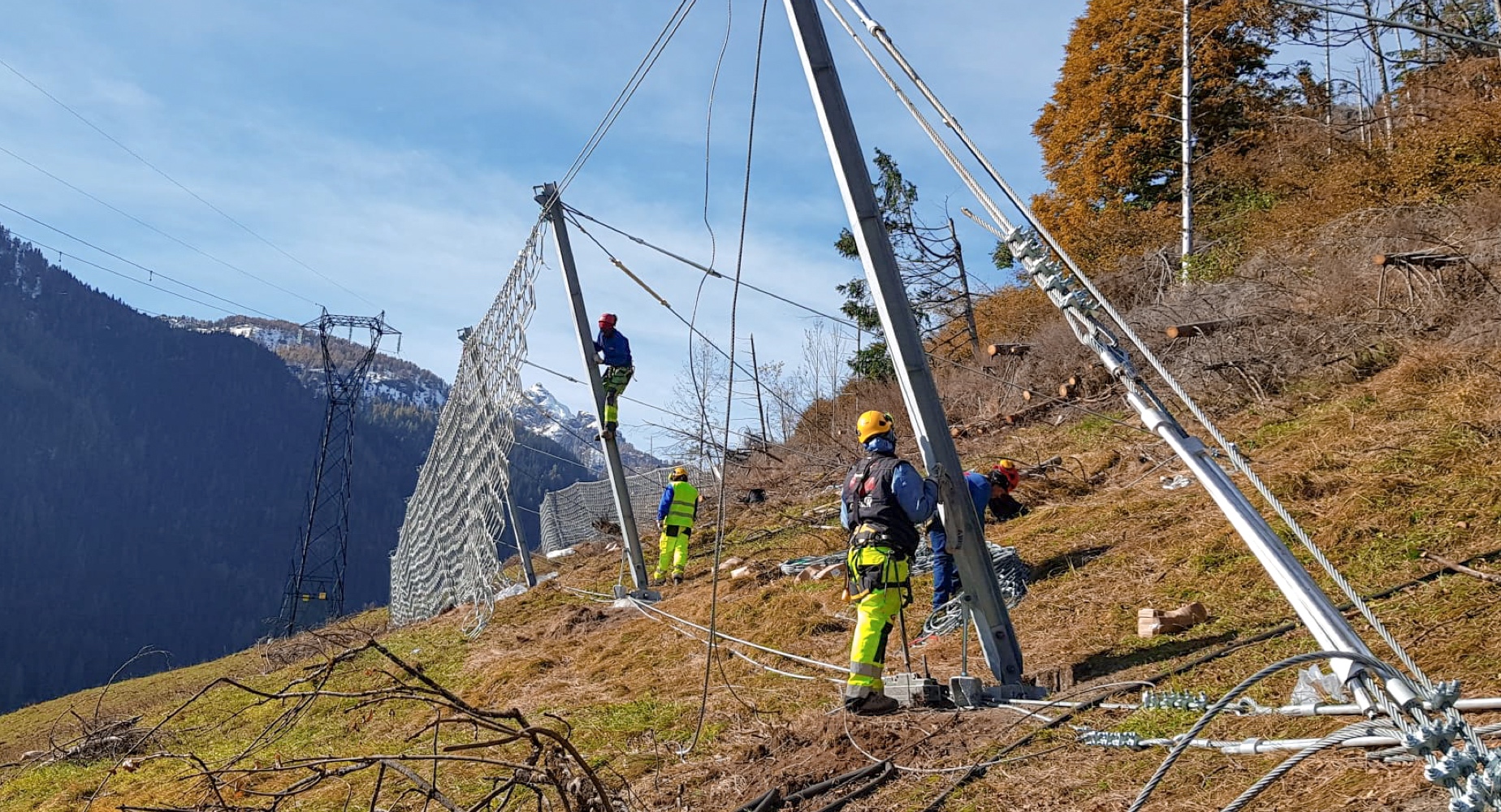 We supply and install rockfall barriers with high energy absorption, avalanche protection, standard and reinforced metal netting, panels, etc. Our experience and knowledge of the territories allow us to identify the most effective and least invasive solutions for consolidating rock faces

Foundation and subsoil works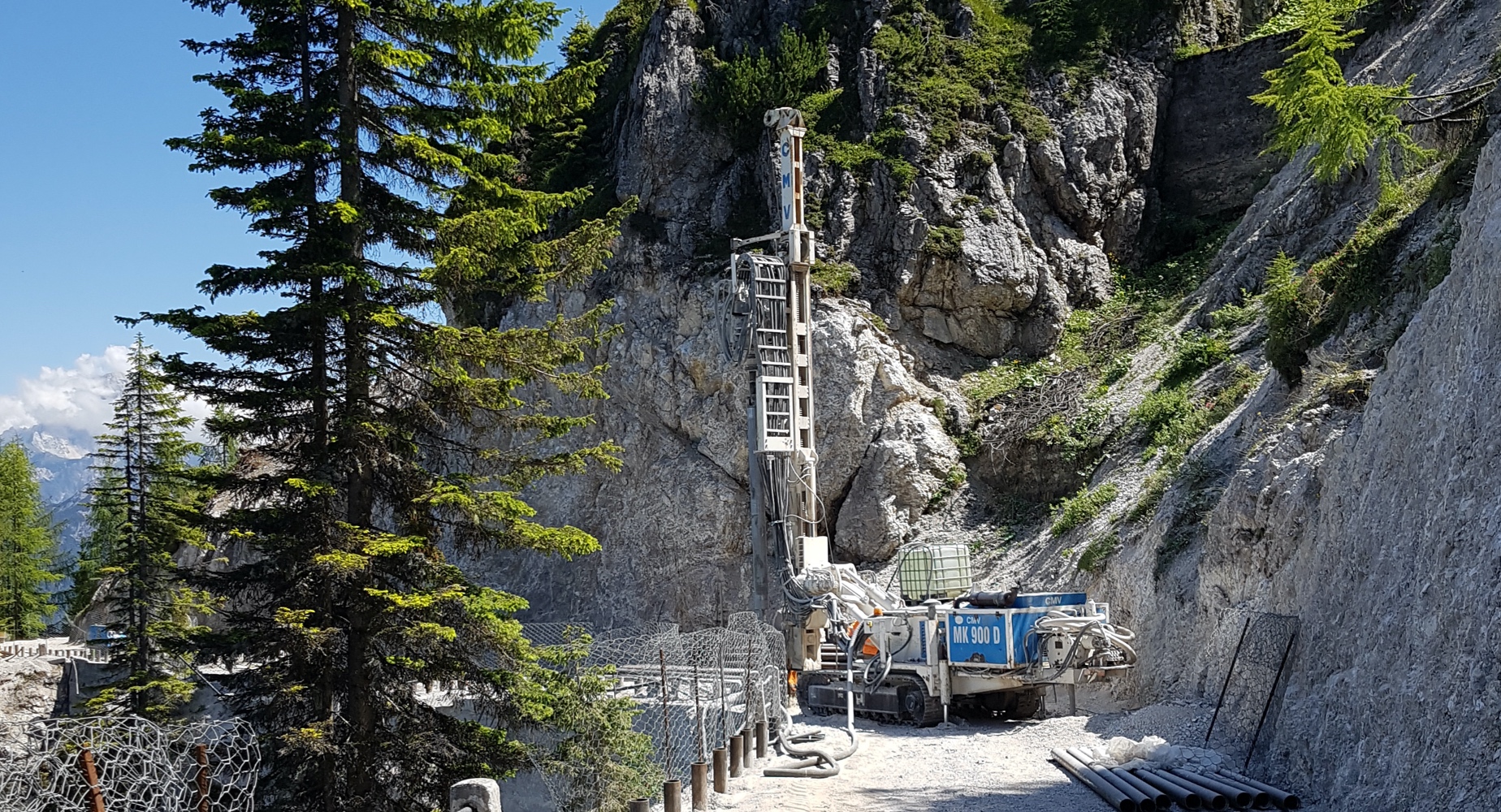 We carry out building and road interventions, as a direct supplier or collaborating with qualified companies for excavations, asphalt, and concrete.
Naturalistic engineering works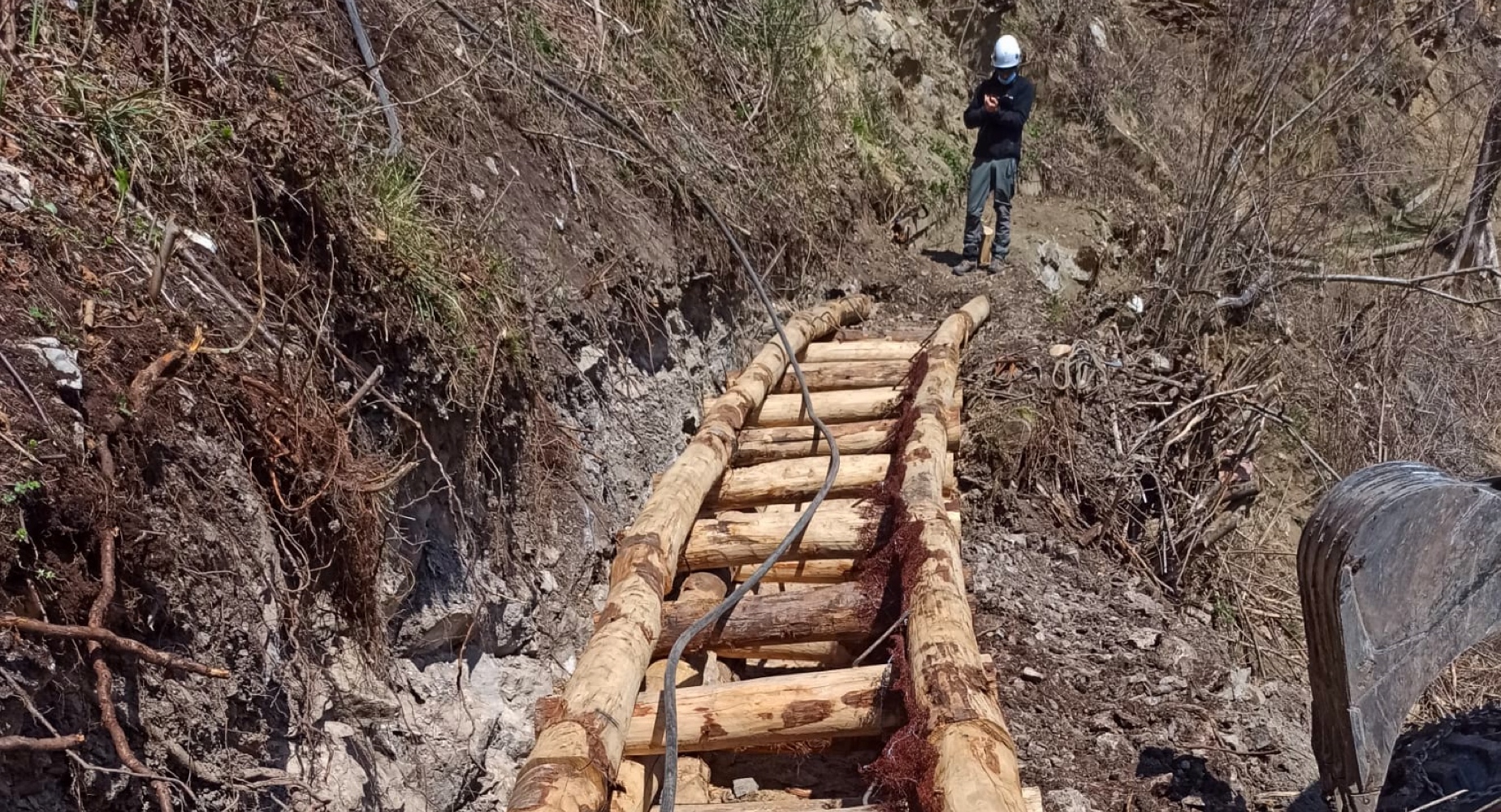 Thanks to modern rope techniques, we can intervene quickly and safely where standard building procedures would encounter considerable difficulties. Preserving the natural balance also involves interventions and works with a low ecological impact that support a rapid environmental recovery.
How we can help you
Thanks to 30 years among rocks and mountains, we are able to spot unstable rock faces in time.
If an intervention is needed, we act immediately so as to rapidly secure the territory and ensure that the affected areas and populations can get back to normal.
We create safe action plans for each project and choose the most suitable, reliable, and long-lasting consolidation techniques according to the natural surroundings.
These are our guarantees for you.
Experience in action
We are a general construction company and have been operating throughout Italy for 30 years.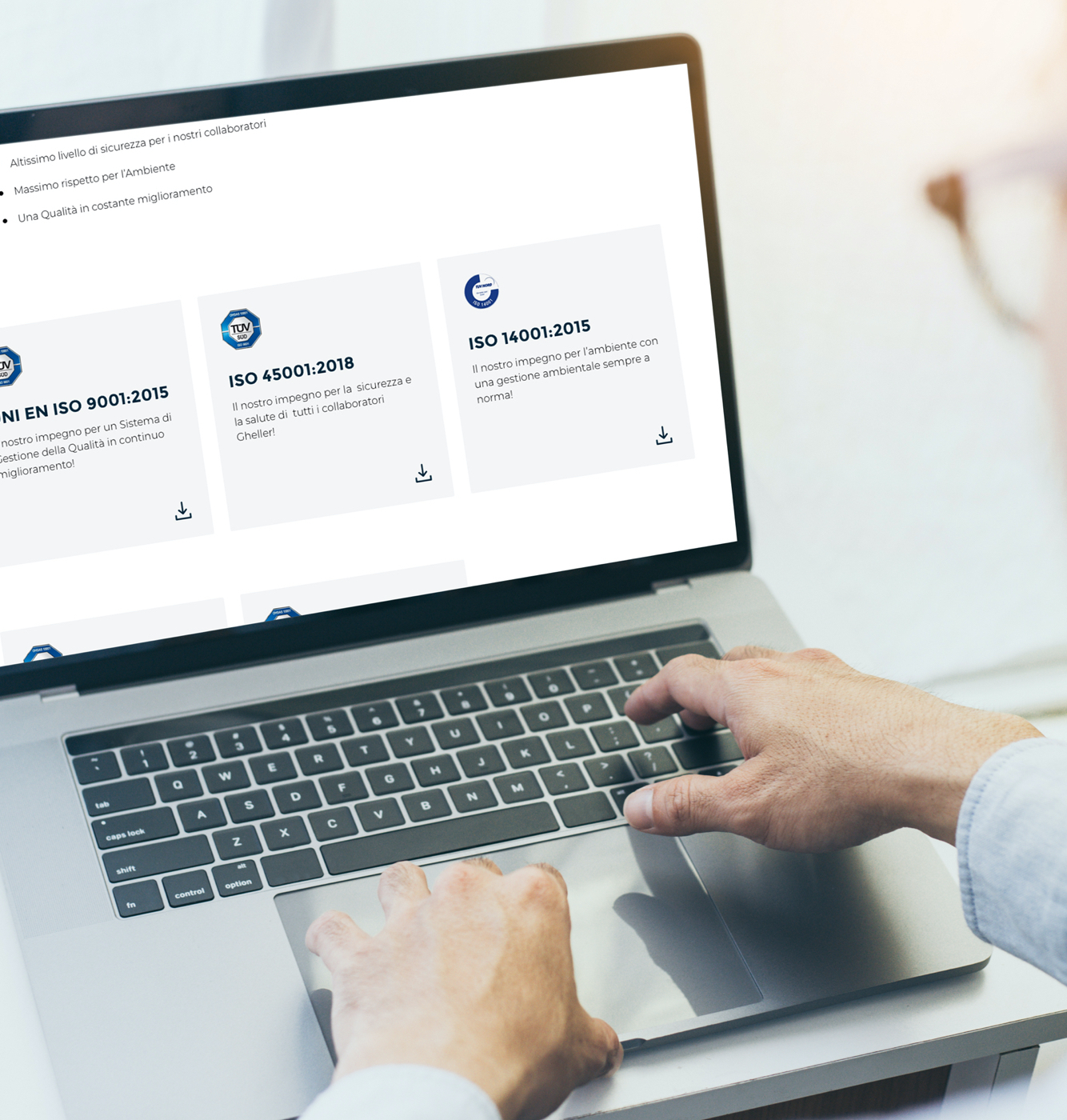 Our certifications
From the SOA Certification for public works to quality, safety, and environment management systems: continuous improvement aiming for excellence.
Questions or concerns? Contact us
Fill in our form or call us. We will be happy to assist you.