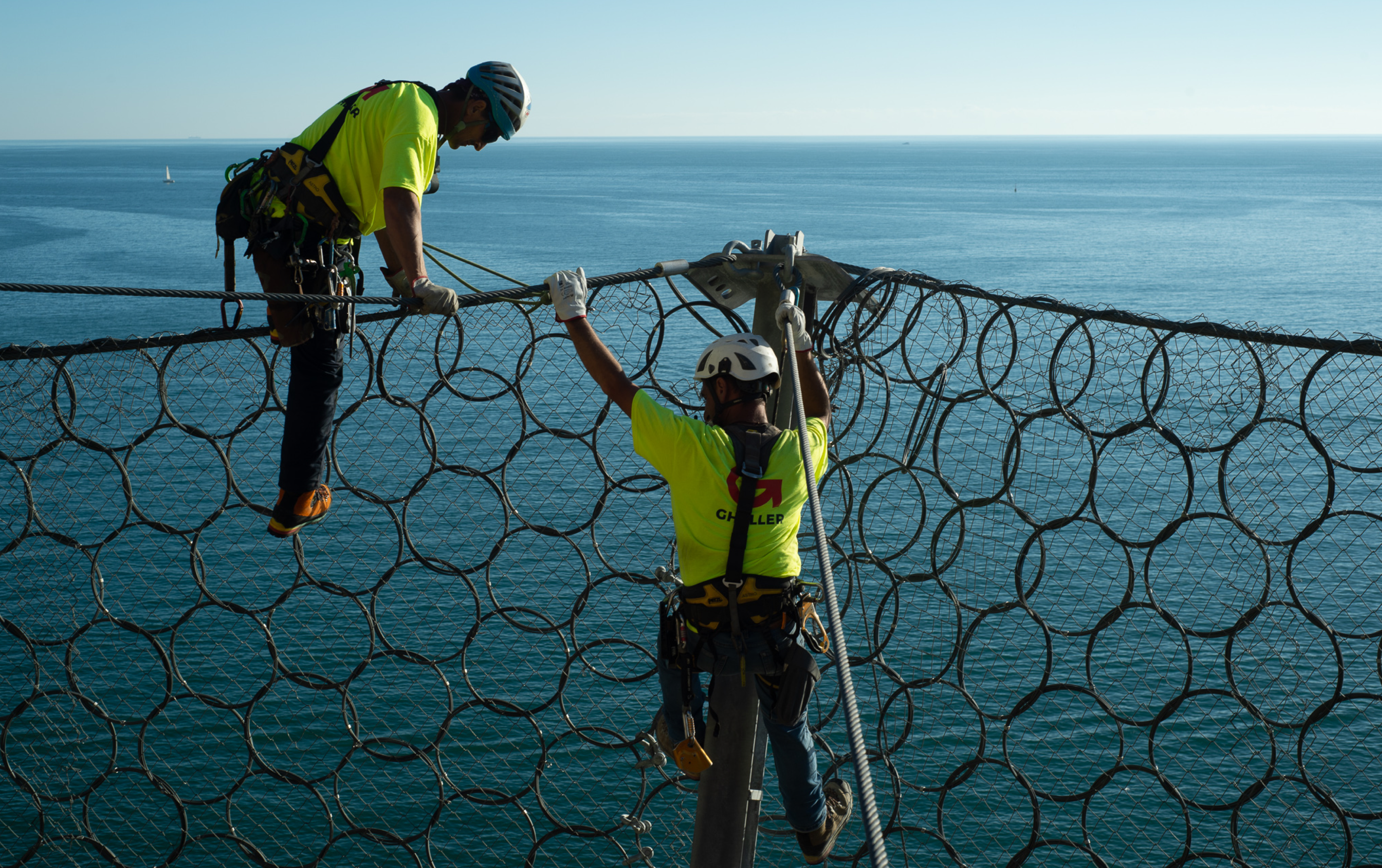 We want to be regarded as professionals who can achieve any undertaking. We want to continue to create relationships built on trust, as strong and lasting as the work we do!
We are a great team of rock climbers, technicians, engineers, designers, and construction workers, sharing the same values ​​and objectives. We offer the best technical and technological solutions for each individual project, while working in complete safety.
Our philosophy is underpinned by the same values that matter most to our clients: speed, precision, organization, technology. And we are committed to improving them over time.